20% Sign Up bonus plus 5% Reload bonus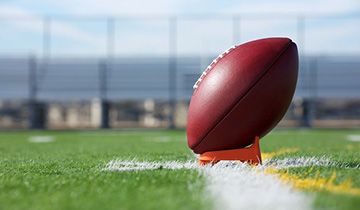 Opening a new account is the first important milestone that prospective online casino players need to complete and they are supposed to make the most of it. The reason for why the initial deposit is so important is that it is matched by the biggest percentage, as bookmakers are trying to make a convincing case. This money is not free from wagering requirements, but even so, the advantages of spinning a lot of money while investing a smaller amount has its certain upsides.
BetUSA has been around for long enough to understand the fact that new players will frown upon those bookmakers that don't offer any welcome package. It comes as no surprise that they have introduced a first deposit bonus, to encourage new players to open a real money account. It is not mandatory to make the first deposit immediately after signing up and those who want to get a sense of what awaits them here, can definitely take your time.
Poker fans don't go home empty-handed
The sports book section and the online casino attract most of the players, but there are poker fans who will find a home here. All of them are eligible for a 20% sign-up bonus when they make their real money deposit and the money can be used in any of these sections. Add to this the fact that the unified account makes it easy to transfer cash in and out from on area to the other and you got an accurate picture about how playing various online games is done at BetUSA.
Those who have played over the Internet before and know the ropes are more likely to make profit, by taking advantage of the 20% welcome bonus. As first deposit packages go, this percentage is nothing to shout for, yet it is still better than nothing and having a fifth of your investment match is still a good thing. Beginners and players who are unlucky to lose the first investment should know that they will have a second chance whenever they feel ready to make another deposit.
A small, but encouraging incentive
The 5% reload bonus is supposed to encourage players not to give up, assuming their first adventure here took a turn for the worse. Once again, the number itself is far from impressive, because getting an additional 5% when depositing with any payment method won't make you rich overnight.
Other Sports