25% Lifetime Bonus Guarantee for Betting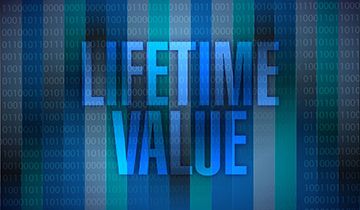 The advantage of betting over the Internet as opposed to brick-and-mortar bookmakers, is that you gain access to diverse markets, access to relevant information but also better odds. Betonline offers all that and the necessary tools for keeping track of performance, while rewarding the most dedicated members with a Lifetime Bonus Guarantee.
The best case scenario is to convert the first deposit into a sizable bankroll and never have to fund the online account with money anymore. Since this rarely happens, it is refreshing to know that whenever you deposit, the amount will be matched by 25% and the bonus will be added to the existing bankroll. In order to be eligible for this promotion, players are supposed to deposit at least $50 using any of the payment methods except for the Book-to-book.
A four digit amount bonus awaits
The maximum amount that can be claimed in the form of a bonus is limited to $1000 and subject to a six times rollover requirement. In order to have the deposit matched by 25%, members need to use the LIFEBONUS promotional code whenever they reload their account. It is equally important to use all existing free plays in the account, before applying for more free bets, with all current campaigns being clearly displayed in the real money account.
Until the wagering requirements are met, players should refrain from diverting the funds and use them in any other sections, such as the poker, race book, casino, skill games or live betting. The bonus is non-transferable and cannot be withdrawn until played through 6 times, with any attempts of doing so resulting in the loss of these funds. Offenders are in danger of having their account locked indefinitely and they will immediately lose not only the bonus but also the money made as a result of using it.
A promotion that lasts forever
The Lifetime Bonus Guarantee promotion doesn't have an expiration date and just as the name suggests, it is supposed to run indefinitely. Betonline reserves the right to end this campaign or alter it at any time without prior notice, but in this unlikely scenario, they will probably come up with an alternative. Right now all deposits will be matched by 25% and players will need to meet the wagering requirements in the next 30 days, before being permitted to cash out.
Other Sports