£25 refunds for accumulator bets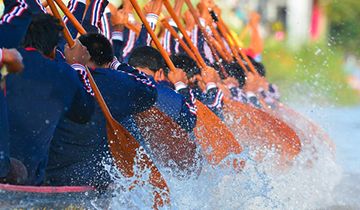 The prospect of winning cash over the Internet while betting on sports is appealing, but this is an industry that rarely gives you a second chance. McBookie strives to stand out from the crowd and in order to appeal to its customers, will run a special promotion that goes by the name of Coupon Buster. This campaign only runs during the weekends, so those who bet on sports on Saturdays and Sundays will be eligible for a full refund if they place accumulator bets.
These are the wagers that imply several events added on the same betting slip, with this promotion demanding at least five of them. There are plenty of markets to choose from when betting on sports at McBookie, but if you hope to cash in on the freebies awarded by Coupon Buster you will need to limit yourself to the Win/Draw/Win market. While players bet on five events, they can only afford to lose one of them, as the money is reimbursed if a single selection lets them down.
A free bet refunds your losses
The minimum amount that members are allowed to wager on is £5 while the maximum free bets can't exceed £25. Regardless of how much they bet within the aforementioned values, eligible players will have the losing bets matched by 100%. The reimbursement is done in the form of a free bet, which can be used on all sports events, but only the resulting profits are credited back to the real money account.
Losing wagers are reimbursed the next Monday regardless of what day of the weekend they were placed or the outcome decided. Prospective customers, should refrain from betting live on Saturday and Sunday events, because only those bets placed prior to kickoff qualify. You can place the wager throughout the week, as long as the games are scheduled for the weekend, but it is essential for all five of them to be scheduled for one of these days.
One promotion at a time
Players can wager on the website or use their tablets and smartphones and they will still be eligible for the reimbursement. Using Promo Cash to place the wagers won't qualify for this campaign and it is not possible to use this offer in conjunction with any other promotion. Why players enjoy a lot of freedom when choosing the sports they wager on, six championships have been excluded as follow: East Region, Highland, Lowland, North Region, SCO West Region and Junior Cup.
Other Sports