Apply for a Basketball Bonus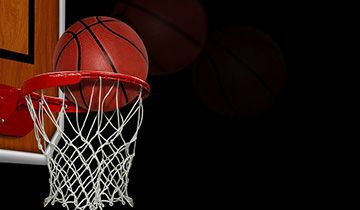 Americans are convinced that the best basketball in the world is played in North America, but Europeans would beg to differ. The Euroleague and the Eurocup are the highlight of continental basketball and the best teams go head to head every year to compete for the ultimate trophy (check here our head-to-head sports betting guide). Having an account with LSbet will pay off for basketball fans, as they will have the chance to win a bonus of 50% when betting on all major basketball competitions.
The LSbet Basketball is a promotion aimed at rewarding those who bet on several events at one time and covers the aforesaid continental competitions but also Spain's Liga ACB, Italy's Lega 1 and the German Bundesliga. They are supposed to wager on at least two selections and combined events from any of the leagues to be eligible for a bonus that starts at 5%. It increases incrementally with each new selection added and those who end up with a total of 12 games will claim the maximum bonus of 50%.
2-Way Games Totals and Spreads
It is essential to meet the minimum requirements and have two or more selections on a basketball competition to claim the bonus. Having said this, those who bet on to events and have one of them canceled or postponed, will no longer be eligible for the freebie. That's why it is recommended to keep this in mind and alleviate the risks by adding an additional game on the betting slip. If the match goes on as expected, players will win the bigger bonus from LSbet, otherwise they will still claim the minimum 5% bonus.
The qualifying markets for this promotion are the 2-Way Game Point Spread & 2-Way Game Totals and only those bets focusing on them are taken into consideration. In order to receive the bonus, players will have to win with all their selections and the maximum amount is limited to €100,000 or currency equivalent. Bear in mind that you can't combine bonuses belonging to different promotions, if you participate in the Lucky 15's, Lucky 31's and other similar games.
Those who are eligible for the bonus and meet the requirements will have the amount they are entitled to, credited to their account within the next 24 hours after the last match is played. You can't use the cash out feature and lock in on existing profits if you hope to collect the Euro Basketball promotion bonus.
Other Sports