Best odds guaranteed on horse races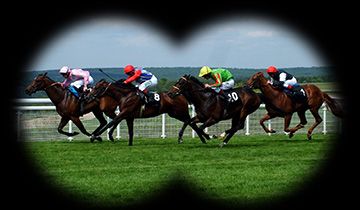 Betfred has a nice assortment of sports that players can wager on and an equally exciting collection of horse races. These competitions run on a daily basis, so you no longer have to wait for major tournaments that take place twice or three times per year. Add to this the fact that some of them are broadcasted live and players get to wager on different markets and it is easy to understand the excitement generated by horse races.
Another advantage of betting on these events is that the odds are significantly higher than on traditional sports, as long as you can predict the winner. Some punters prefer to wait until the very last moment and place a wager prior to the race itself, others bet many days in advance. The latter have the advantage of locking in on the maximum value, thanks to the best odds guaranteed pledge that Betfred makes to clients.
You can't possibly hope for better odds
The name says it all, because whenever players bet on horse races, they are guaranteed to enjoy the best odds regardless of how they shift prior to the race. It happens quite often that the odds change dramatically over the course of a week and sometimes players have to settle for diminished odds. If you bet here on horse races this is not going to be a problem, regardless of what event you choose and how much money you are willing to commit.
The bookmaker will cover several types of bets, but ante-post, tote, pari-mutuel and enhanced win are excluded from this promotion. There are also no restrictions whatsoever regarding the customers who can participate, so regardless of currency choice or location everyone can cash in on the best odds guaranteed. This will provide punters with the incentive to act soon and try to identify the winning horses, days in advance, instead of waiting until the very last moment to place a bet.
Sanctions galore for repeat offenders
Betfred always tries to make sure that the players are not abusing the terms of this promotion and whenever members are found to breach the rules, they will be severely sanctioned. This includes administration charges and players can even be excluded from all promotions, so it is better to stay on the safe side and in complete accord with the terms. Casino officials reserve the right to ask customers to provide additional documentation, to prove identity before crediting any bonuses.
Other Sports