Best money value with the reload bonus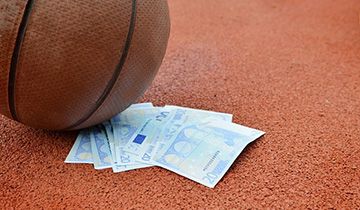 Not even the best get it right every single time and sometimes the first attempt is not successful, but perseverance always pays off in the end. Those who sign up with Bookmaker.eu and witness in disbelief how their first deposit goes down the drain, should know that they will have more opportunities to cash in. The first deposit bonus represents just the tip of the iceberg, with subsequent deposits being also matched by a smaller percentage.
The first option goes by the name of Gold 10% Reload Offers and Bonuses and those who opt in for this promotion will have their deposits increased by 10%. This bonus can be claimed over and over again and all the fees of $300 and above are covered. The bonus can only go as high up as $500 and it needs to be played through three times, with basic free play rules applying. Deposits made using Moneybookers or Neteller do not qualify for this promotion.
Platinum and Diamond members get the best
The Platinum 10% Reload Bonus is quite similar, with deposits being also matched by 10% each time players fuel their accounts. Electronic wallets do not qualify, but the good news is that Bookmaker.eu will also cover the fees incurred. The bonus is offered in the form of a free play amount and is subject to a three times rollover, so players should spin a total amount of $2250.
The best return on investment will go to those who take the Bookmaker.eu diamond 15% bonus, because the limit has been set at a massive amount of $3000. All deposits can be matched and the free play bonus is subject to wagering requirements of four times the total sum. Those who don't hesitate to deposit in excess of $20,000, will have plenty on their plate, as they will need to play through a five digit amount. To these highrollers, having fees on deposits covered by the bookmaker will probably not look like much, but it is still a nice gesture.
No bonus is mandatory
This is a very exclusive promotion and only those who have attained diamond level status qualify for this bonus. It is hard to believe that those who are eligible for such a generous campaign and have the resources to make the necessary investment will choose to waive the bonus. Nevertheless they have this option, with members being allowed to forfeit the bonus at any point after making the deposit.
Other Sports