Bet 10 EUR, get another 30 EUR free bet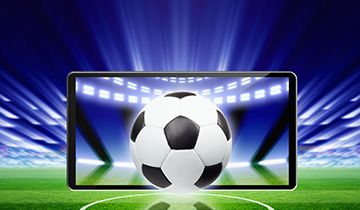 The first deposits are always the most important ones regardless of bookmaker, because these are the ones that present players with a chance of starting on the right foot. Betfair is actually an exchange market, but even though players compete against each other rather than the house, doesn't change the importance of the first deposit being matched by a significant percentage. Under normal circumstances, the first investment is doubled, but this bonus will have the deposit increased threefold.
Players can deposit €10 or currency equivalent and receive €30 right away, as long as they have an account registered in the United Kingdom or the Republic of Ireland. Each new member is eligible for a single bonus, so don't attempt to create numerous accounts or to abuse this promotion in any way. This will only earn you a permanent ban from this betting exchange and the bonus will be stripped from you.
Grab the bonus quickly and start clearing it
After making the initial deposit using the ZSK200 promotional code, players will have to bet at least €10 at odds of 1.20. This is extremely easy to do and the fact that players have a total of 30 days to place the qualifying wager after opening an account, greatly simplifies matters for them. Any sports event is eligible, so they don't need to wager on markets that they are not comfortable with, or on leagues that they know virtually nothing about.
In less than 24 hours after the qualifying bet has been placed and accepted, the bookmaker will offer three identical free bets. All of them will be made available in the personal account section, where players can also monitor the progress of their campaigns. The free bet tokens need to be used on sports events and cannot be saved for later or used in conjunction with any other offer. Players are recommended to clear them one at a time, so that they have an easier time completing all the three steps.
This is pretty much all that players need to know about the free bet, besides the fact that the very nature of these wagers recommends them to focus on bigger odds. Performing the minimum requirements will allow them to cash in on the profits, but given the fact that they only keep the profits they make, odds of 1.20 are hardly reasonable. Also keep in mind that while you are meeting the wagering requirements, the cash out feature offered by Betfair will not be available.
Other Sports