Bet for 30 days to receive a €30 free bet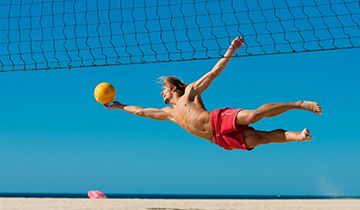 Most of those who set up an account with online bookmakers have all the reasons to stick around for long enough to make their Internet gambling profitable. The best reward for loyalty is to actually make money, so those who place lucrative wagers, are not looking for more bonuses and promotions. Having said this, it is always nice to have the online gambling operator offering an incentive and Dhoze does exactly that.
By wagering on sports on 30 consecutive days, players will be eligible for a welcome bonus of €30, which is awarded to them immediately after the requirements have been met. Speaking of which, it all begins with a first bet on a sports event and members should keep it up for at least one month. In terms of stakes and odds accepted, players should wager at least €2 on a daily basis and the odds must exceed 2.00.
Settle for a €30 bonus
This is pretty much it and those who go through with the plan, will eventually receive the bonus they are entitled to on the first Friday after the month has expired. It is not possible to collect more than €30, so regardless of how much money you wager and how active you are over the span, this is the most that you can get. The Dhoze promotion has started in 2013 and it is going strong, but there is always the possibility of the bookmaker changing the terms or withdrawing it without notice.
Players need to place a unique bet every single day for 30 days in a row and discontinuing this routine will make you ineligible for the bonus. It is enough to miss one day to be excluded or to wager less money on odds that don't exceed even value and you will also be disqualified. The idea is to keep players wired and hungry for more, so those who take this campaign lightly shouldn't expect a reward.
Wager in advance or after the first whistle
Players are allowed to bet several hours or days prior to kickoff, but also to wager in real time as long as the other requirements are met. Regardless of when they start the betting cycle, the bonus will still be awarded on Friday, so this is something to keep in mind for those who want to time their promotion. The bonus itself is subject wagering requirements of 10 times the amount and the winners will have exactly 60 days to play it through.
Other Sports