Get a special bonus for US Sports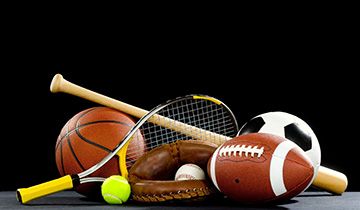 Most US sports are decided after overtime and penalty shoot outs, which makes them a better choice for those who want to mitigate the risks of losing after the games and undecided. With several major leagues and hundreds of games scheduled each season, the offer is comprehensive and some bookmakers enable players to wager on all of them. Those who need an additional incentive to jump on the bandwagon should know that all those who bet on American and Canadian sports are eligible for a 50% parlay bonus.
This generous offer applies to all popular markets, including Spread, Run Line, Puck Line, Game Totals, 1st and 2nd Half Point Spread, 1st and 2nd Half Totals and Money Lines. Major league baseball games are excluded, but the good news is that there are no minimum qualifying prices or other restrictions so players can wager on any games they prefer. The only prerequisite is to have a parlay of at least two selections while combining teams from the aforementioned links.
The more markets, the better bigger the bonus
Those who do it and are successful are eligible for a bonus that starts at 5% for a Doubles bet type and increases by 5% with each event added on the betting slip. Six folds will pay a bonus of 20% and those who are willing to wager on 12 distinct events and have them all ended up on the same betting slip, will cash in on the maximum bonus of 50%. They can bet on the money lines but also regulation time victories, as well as the result at half time or individual periods.
Players should keep in mind the fact that if one selection is postpone or voided for any reason, the parlay wager will be calculated without that particular match. Since there is an indissoluble link between the size of the bonus and the number of selections on the betting slip, this will have an immediate effect on the percentage at which the profits are match. The maximum bonus amount that one can hope to collect as a result of taking advantage of the 50% parlay bonus won't exceed €100,000 or currency equivalent.
Rewards are already on their way
Immediately after the final match is played out the corresponding bonus will be credited to the real money account of eligible players, in no more than 24 hours. Players who try to exploit this promotion and aime guaranteed customer profits will be excluded from the campaign and the bonuses will be forfeited.
Other Sports