Betclic runs the ACCA Insurance promo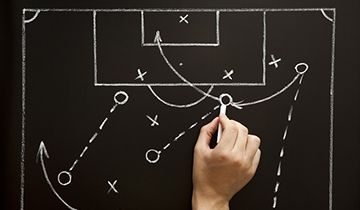 Sometimes players have a hard time making up their mind, when it comes to betting on sports because they need to decide between top odds and low-risk events. That's why punters are so often between a rock and a hard place and many of them choose the accumulator wagers as the ultimate compromise. These guys can consider themselves lucky they have an account with Betclic because the online gambling operator is a big fan of these wagers.
The best proof is that in 2015 it has launched the ACCA Insurance promo which does exactly what the name suggests and makes players eligible for reimbursement. The Betclic players who reside in United Kingdom, Ireland and Gibraltar qualify for this promotion and it is set to end on June 6, 2015. Five months from now all opportunities will be lost, but until then players can take more chances by adding several betting events on the same betting slip and greatly mitigate the risks.
Five selections are a must
Anyone is free to participate in this promotion as long as they opt in and make an eligible deposit of at least one euro. It is also imperative to have five selections or more on the betting slip and each of them needs to be placed at odds of 1.20 or above. By doing so, players hit two birds with one stone, because on one hand they meet the minimum requirements and on the other they end up with a wager that has a decent potential return on investment.
The combined odds will exceed 2.50, so those who are inspired enough to place a winning wager will more than double their initial investment. This will provide them with access to more resources from the very beginning and will be able to make use of complex strategies and employ smart bankroll management techniques. There are plenty of sports that players can wager on, including all major European football competitions and the domestic championships from most European countries.
Only the qualifying bets will count towards this campaign and that's why it is so important for players to make sure they have a safety net in place. More precisely, they need to reduce the risks of having one event voided, postponed or delayed as this will render the entire accumulator wager worthless. By far the easiest solution to avoid this outcome is to add one additional event on the betting slip.
Other Sports