Betfair encourages you to refer and earn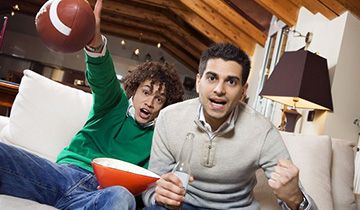 Betting exchanges are first and foremost places where those who have a genuine passion for sports and hope to make some profits, come together and share their experience. Betfair is the largest in the world and it is only fair to assume that they don't lack customers, but the gambling operator is hoping to attract new players. There is no better or faster way to bring new clients than by upholding the highest quality standards and have the current members act as agents.
Those who need an incentive to do with and spread the news, will be thrilled to hear that the Refer And Earn promotion has been extended in 2020. It already delivered positive results in the previous years, as all those who recommend their friends, collected a free cash within 24 hours. As soon as the friend joined the network, the referring members will cash in on his prize and both of them will get to enjoy the outstanding betting services right away.
How to get your players aboard?
There are several ways that members can use to introduce new friends, with the most convenient one being the email. Those interested will be provided with a link that they can send to the address of their friends, so that the moment they click on it and create an account, they will enter the database. If you are a fan of social media and have a Twitter account, then you can use this instrument to bring in your buddies and this process is just as straightforward.
Then again, there are plenty of people who prefer traditional methods and the face-to-face solution has its dedicated group of fans. In order to make sure that the members receive credit for all the friends they bring to Betfair, they will be given a special code that the buddies should enter when setting up a real money account. This is the first and most important step, with the next one consisting in making an eligible deposit and placing the first wagers.
A single bonus each month
Those who refer someone to Betfair will have the chance of winning £10 in cash, for every friend they refer, up to a maximum of 5 referrals. The more friends you have and the more active you are in spreading the news, the more money you will collect, so it will all be worth it in the end.
Other Sports