Bets lost in overtime are returned now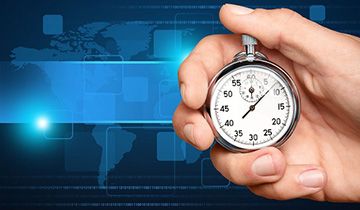 So much money is being lost in the final minutes of the game, that punters are downright frightened by the prospect of profits slipping through their fingers in overtime. This has been a major concern for sports betting enthusiasts and it comes as no surprise that Unibet is willing to meet players halfway. This is the purpose of the injury time insurance, which is a campaign that is aimed at mitigating the risks of losing money in overtime.
This Unibet promotion has been around for almost one year and during the World Cup, tens of thousands of wagers were refunded. While all sports events qualify, only a couple of markets are included and these go as follow: Correct Score, Halftime/Fulltime, First Goalscorer and Last Goalscorer. If you bet on the Premier League or Champions League games and any team scores in overtime, therefore ruining your wager, you will be refunded up to a maximum of €100.
Only regulation time matters
Those interested don't need to get in touch with the customer support to be eligible for the reimbursement or perform any other actions. All they need to do is to place a wager before the match begins on one of the eligible competitions and wait for the outcome. Bets that exceed €100 will not be refunded, so if you want to have a safety net in place, make sure you invest a two digit amount.
What websites to use for reference?
This promotion is revolving around those games that are decided in 90 minutes, with extra time and penalties not counting. While Correct Score refunds apply for the entire game, the half time markets are not covered and the First Goalscorer and Last Goalscorer wagers also exclude own goals. Those who have any doubts about the outcome, should know that the result of the Champions League matches will be verified on the competition's official website www.uefa.com.
Whenever the results displayed on the bookmakers website contradict the official ones, the latter will be considered and the same happens for Premier League games. The only difference is that in this case the www.premierleague.com website will be the one to make the difference. All those who are eligible for a reimbursement as a result of a team scoring in injury time, will have the stakes returned to their accounts in less than 48 hours.
Other Sports