Bets made during Happy Hour bring free spins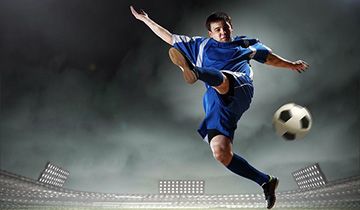 The best possible outcome for punters is to convert every single wager into profit, but sometimes things don't go as planned. That's why, online casinos and bookmakers are offering special promotions to level the playing field and keep their members afloat. Betvictor brings something truly special to those who wager on Premier League games over the weekend, as long as they place their bets during the happy hour.
Just as the name suggests, this promotion is focused almost exclusively on the wagers placed within 60 minutes, starting at 10 AM and concluding one hour later. Players will receive 10 free spins when they make the qualifying wager, which is great news for those who haven't tried the casino section. Basically, they get to enjoy the best of both worlds, since they don't take additional chances with a deposit dedicated to casino games.
Selected slots trigger bonus rounds
A total of 10 free spins will be awarded and they can be used on selected slot machines, but players enjoy unlimited freedom in choosing the football games. As long as the match is played in the English first division, it makes no difference if they bet on the favorites to prevail or on the underdogs to cause a major upset. There are some great football games scheduled for the upcoming days and it goes without saying that options are numerous since Betvictor has special markets for each of these games.
Those who open a new account and existing members are also eligible for the free spins, so pretty much anyone who has a real money account qualifies. The bookmaker is willing to extend its generosity and cover more leagues, with the German and Italian first divisions, as well as the German and Scottish championships being on the list. The idea is to encourage punters to play casino games as a welcome distraction, or in the same professional manner they bet on sports.
Get familiar with Starburst and other slots
This particular promotion will provide them with a glance at what awaits them in the casino section, more precisely the immensely popular Starburst slot machine. This title has been around for quite a while and it already has plenty of fans both here and at other online casinos. The numerous winning combinations, the wild and scatter symbols as well as the bonus rounds make these slots a public's favorite and a great game to start your online casino adventure.
Other Sports