Boost your casino bankroll by €500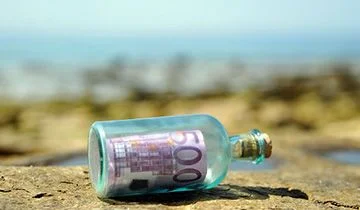 The casino section at Novibet can be a great place to spend some quality time, even if you're not a big fan of the genre and don't have any previous experience. The advantages of having a unified wallet is that it allows players to quickly transfer funds from the sports section to the casino and the other way around. As a result, members can experience the adrenaline rush of different types of games, while returning to the ones they are familiar with at any time.
To convince prospective players that it is worth taking a leap of faith with casino games, the online gambling operator is willing to boost their bankrolls by a maximum of €500. There are only a couple of steps to perform and the first one consists in opening a new account, which takes less than a minute. From this point onward, players only need to accumulate points and then convert them into cashable funds.
Cash in on incremental bonuses
Whenever they hit a milestone, they will receive the corresponding paycheck, with the first threshold being crossed when they accumulate 2000 credits. This will result in €25 being credited to their account and an additional €50 will be awarded the moment they collect another 5000 credits. Dedicated players, who spend enough time spinning the reels of slot machines or play table games will eventually earn 10,000 credits and by doing so they will receive a prize of €75.
Crossing the psychological barrier of three digit bonuses will take a bit longer, but it is definitely worth waiting to accumulate 25,000 credits. By doing so, players will receive €150 and the final Novibet bonus is even higher at €200 but it demands players to collect an astonishing amount of 50,000 credits. The good news is that points are accumulated whenever they perform a real money action and all the games qualify.
Not all casino games count
They have a different percent contributions, with slot machines being the most effective ones but roulette, baccarat than blackjack are worth the options. Earning credits is easy and they are awarded automatically, for every €100 wager by the player. While the amount stays the same, the number of points the first greatly depending on the game of choice and the charts are available on the official website.
Other Sports