Bore Draw Money Back Special Offer!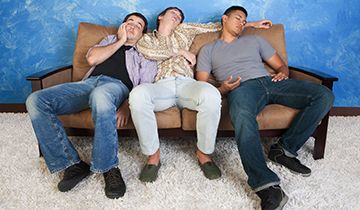 Football games are a pleasure to watch when you have a pending wager and sometimes the most thrilling markets are not the most popular ones. Betting on the outright winner or the result at half time is what most punters choose to do on a daily basis, but the best return on investment is offered by special markets. Those who prefer to wager on the correct score, half time/full time, first, last or anytime goalscorer benefit from bigger odds, since they are taking bigger chances.
LSbet helps you mitigate these risks, by providing the 100% refund up to a total of €25, for those who bet on the aforementioned markets. This free bet is triggered by a scoreless draw, hence the name of this promotion: Bore Draw Money Back Special Offer. The worst-case scenario is to bet on players to score first or anytime in the match, predict the correct score or wager on a hat trick, only to witness in disbelief how the teams split points without scoring even once.
Not that unlucky after all
This is why the bookmaker is willing to refund the wagers of unlucky punters who didn't hesitate to bet on these outcomes. The most important European competitions are covered, so whether you prefer to bet on the English, Spanish, German, French or Italian leagues, you will be covered.
You may also find this offer at German betting sites where you can place Germany bets – no commission charged. The same goes for major European competitions such as the Champions League and Europa League and the bonus amount equals 100% of the eligible wager.
In order to qualify for this promotion, players need to bet on one of the aforesaid markets prior to kickoff, with life best don't qualify. Each wager is only eligible for one reimbursement, so those who place several selections on the same market will have all but one of them removed. The same goes for punters who try to tweak the terms of this campaign, by placing identical selections on various games.
Two top priorities
Just as important is to deposit and wager the minimum amount of €10 and to contact the customer support immediately after doing so. They will need to be notified by email or live chat for a potential reimbursement to be awarded and this will normally, in the next 24 hours. Regardless of how much money they receive in the form of a free bet, members will need to use it over the next month. Not doing so will result in the forfeit of the bonus, which would be quite a waste.
Other Sports