Boylesports grants you a €50 sports bonus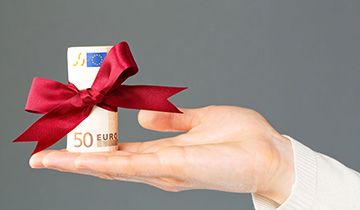 €50 is not enough to make you rich but put to good use, such an amount can definitely help prospective punters make a successful run over the Internet. This is the philosophy that Boylesports' promotion is based on and all those who open a new account are going to be eligible for such a bonus. Players only need to wager €5 or more to qualify for this promotion, but the obvious choice is to go for the maximum amount, which requires a deposit of €25.
The discrepancy between the free bet awarded and the total size of the bonus is caused by the fact that players are allowed to receive not one but two such free bets. The bookmaker will match the deposit with a free bet only if the players happen to lose their first bet, which is actually the worst-case scenario. The purpose of this promotion is to encourage players to take more chances and place courageous wagers, knowing that if things take a turn for the worse, they won't lose money.
Collect your reward in 2 stages
This campaign also allows a great deal of flexibility, as those who choose to participate won't be restricted to a single sport or standard wagering markets. It is possible to add several games on the same betting slip if you prefer accumulator bets, with the only requirement being for the odds to exceed even value. This promotion has two parts and those who qualify for the first can also apply for the bonuses awarded to those who place the next string of qualifying wagers.
Overall players will have a total of 30 days to place the necessary bets and those who failed to meet the deadline will be automatically excluded from this promotion. Only those who reside in the United Kingdom or Ireland can participate in the first place, with other members having to wait for other offers or take advantage of different promotions running live.
The fine print about free bets
The free bet is supposed to provide players with a second chance but they won't consolidate their bankrolls by adding the stakes on top of the profits. This is why the requirement to wager on odds exceeding even value is superfluous, since players would be focusing on bigger odds anyway. It is not possible to apply for the same bonus twice or several times and those who use the same IP to set up multiple accounts will be excluded from this campaign.
Other Sports