Bring your friends and win a referral bonus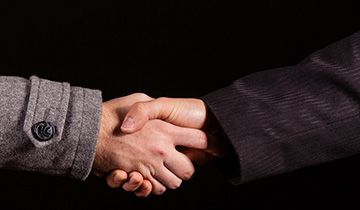 Online casinos have the advantage of convenience, but those who step inside a brick and mortar establishments are thrilled by the prospect of interacting with their peers. This is why the online counterparts are trying to tighten the bonds between members and establish a community, rather than an assortment of gamblers. Sportbet runs a special promotion that is available to all its customers and provides them with the incentive to bring more friends along.
There is a referral bonus in store for those who invite their buddies to play online casino games or bet on sports with Sportbet. For each player you bring into the network, you are eligible for a 20% on the amount invested by the follower. This is why the ones who make the referral has every intention to focus on those players who are more likely to spend a lot of money online.
You win no matter what
The good news is that you receive the money regardless of how your friend fares, so at least in theory it is possible for both of you to win a lot of money. The more friends you bring, the better the rewards and there is no limit to how many referrals one can make. The referral bonuses need to be claimed in less than 24 hours after the friends makes the first deposit and the maximum amount can't exceed $200. To put things into context, players will cash in on the top bonus if the friend deposits $1000.
Both the one who makes the invitation and the one who accepted need to provide the online casino with a valid email address and other documents if required by the sports book. The reason is to ensure the fact that these are real people who are genuinely interested in playing here, rather than vultures who simply try to take advantage of this promotion. The customer support will let you know whether you qualify for the referral, so give them a call or interact with them via live chat and email.
No freebies for play money gamblers
Players need to have active real money account to qualify for this promotion and those who haven't played for a long while are excluded. The idea is to bring more players along, while rewarding those who are active, so if you have a dormant account, bring it to life before inviting anyone. Sportbet reserves the right to exclude anyone who is trying to abuse the referral program and can also terminate this promotion at any time without prior notice.
Other Sports