Can't get unlucky on horse racing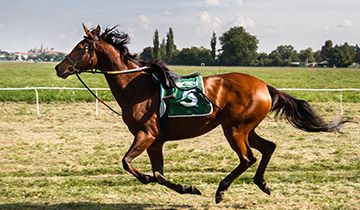 There is one thing that those who bet routinely on horse races fear above everything else and this is to have the chosen horse fall or get unseated. This is the worst-case scenario, but it is every bit as frustrating to bet on a horse and witness in disbelief how it finishes second. Vernons is ready to make amends and turn these heartbreaking moments into bearable events by refunding the losing stakes up to a maximum of €50 or currency equivalent.
It is mandatory for the chosen horse to finish second and it is just as important for this participant to have a starting price that is shorter than the winner's. This is pretty much it and those who happen to lose will at least have a second chance to convert their losses into profits and recuperate the amount lost. Not all the races qualify for this promotion and that's why existing and prospective members should check out the list of eligible races, a list that is frequently updated.
How will you get reimbursed?
In order to find the promotion easily, players should check out the personal account section and go for the Money Back if the Price is Right campaign. It applies only to those win single wagers and players are supposed to bet prior to kickoff, with those betting in real-time not qualifying for the campaign. The top amount that one can redeem is €50, while the minimum qualifying bet needs to exceed one euro.
Assuming the winner has the same price as the horse finishing in the second place or a higher value, the players will no longer be eligible for a refund. Those who bet virtual currency or money that is subject to wagering requirements will not count towards this bonus. All the others will have the free bet credited to their account in less than 48 hours after the race has concluded and the winners settled.
Free bets have an expiration date
Players who receive a free bet will need to use them within seven days after they collect the freebies, otherwise they will expire. It is not possible to divide the stake into smaller amounts and place several bets, as the free bet needs to be used entirely on a single event. On the bright side, players can use the free bet not only on horse races but any event in the sports betting market, so those who want to take a steep departure from this genre can do it without losing the bonus.
Other Sports