Cash in on a $100-$500 reload bonus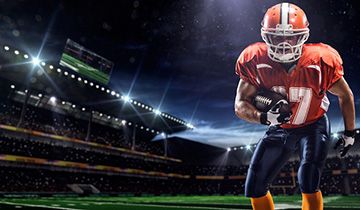 The moment when players have to reload their accounts is not exactly the most pleasant one, because this is usually the result of them losing the initial investment. On the other hand, the most successful punters know that even if they make numerous withdrawals, there is a good chance to have to make another deposit at some point in the future. Regardless of what reasons prompted you to credit your account once again, if you are playing at Sportbet, you can consider yourself lucky.
These guys are willing to award you with a $500 bonus in free play, which represents a percentage of the amount deposited by players. The minimum sum allowed is $100, but highrollers and those who have access to significant more resources will be aiming for the higher limit. Anyone can deposit the maximum amount of $2500 which will result in a nice bonus of $500 representing 20%.
Get familiar with the numbers
Knowing this ratio makes it very easy to calculate the bonus you are eligible for, because all you need to do is to split the deposit into five equal shares. It goes without saying that the smallest amount that one can hope to collect is of $20, but regardless of how much players receive, all the free play bonuses are subject to redemption rules and reload restrictions.
Just like the first deposit bonus, the reload one is credited in increments and it will take 10 such installments for the player to receive the sum he is entitled to. There is an indissoluble link between the rate at which these installments are awarded and how active players are, since the bonuses are subject wagering requirements. On the bright side, they are not limited to sports betting, but there are certain games which have been excluded from this promotion. Stay away from live dealer games, race book's, poker and lottery if you want to speed up the process and get the money sooner.
Ask for help and it will be delivered
Getting in touch with the customer support is an essential step towards being awarded the reload offers and bonuses, regardless of amount. Their specialists are available by live chat, telephone and email, so don't hesitate to contact them to get the bonus approved. They are proficient and courteous, so it shouldn't take long to get the bonus approved and all major payment methods, including electronic wallets and credit cards are allowed.
Other Sports