Cash in on the Cash out feature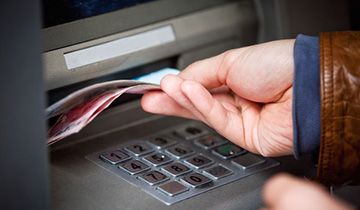 Betting on sports is significantly more profitable, when you know exactly how the teams involved fair and inside knowledge is always much appreciated. Punters do their very best to make an educated decision when wagering, but sometimes they need to wait until kickoff to make the right choice. Watching the game live at Betfair is the rule rather than the exception, since most leagues are covered and the odds are refreshed in real-time for the best user experience.
Even so, things can easily get out of control and when players watch the match live they sometimes have a change of heart. This is where the Betfair cash out feature kicks in, allowing players to stay in complete control of their wagers and claim profits before the final whistle is blown. Under normal circumstances, players would have to sit back and hope for a positive outcome, while having nothing to do about those matches that take a turn for the worse.
Lock in your profits
With this new feature, those who are no longer confident in the chosen team's ability to prevail or won to delete the risks can lock in on existing profits. If your squad is ahead and there are many minutes left to be played, you can choose to close the bats and accept the value offered by the bookmaker. Depending on how wide the advantage and how little time is left to be played, the proposed value can be lower or higher
Furthermore, players can also cut down on their losses, if the chosen team is playing poorly and is still tied or even trailing the other squad. It goes without saying that when you are playing catch-up, you need to accept the fact that the bookie will only offer a consolation prize for these cash outs. This feature can be used on most games, including tennis, soccer, basketball and horse racing and those interested should arm themselves with patience and watch the games live.
Don't wait for the final whistle
In order to greatly simplify the process, the bookmaker makes it possible for players to cash out the best that are eligible for this feature in the My bets section. This is where the eligible wagers will be listed, next to the value proposed by the bookmaker for those who want to cash out. Once this operation is performed, it makes no difference what happens in the remaining minutes as the bet is settled right away.
Other Sports