Cash-In Your Bets At 32Red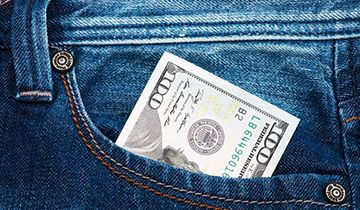 If you bet long enough, you will eventually encounter all the problems that keep dedicated punters awake at night, including heartbreaking losses in the last minute. It is hard to come up with a worse way of losing a lot of money, than by witnessing in disbelief how your favorite team loses in overtime. The same goes for tennis players and otherwise remarkable athletes who for unexplainable reasons suffer a late match meltdown, that virtually wipes out all the progress made so far.
From a punter's perspective, this is truly the worst-case scenario and unfortunately it happens more often than one would think. Until recently, there was nothing left for players to do than to keep their fingers crossed in the last minutes of the game and hope for the best. It is not possible to place wagers at this time, so even those who usually hedge against the risk have their hands tied, because live betting ends with just a few minutes left in regulation time.
Lock in on your profits
32Red intends to change all that and presents members with the rare opportunity of locking in on existing profits, by closing all their open wagers. Every now and then, bookmakers run late match insurance promotions and this one makes no exception, with the stakes being returned if the team loses in the last five minutes of the game. What these guys have to offer is even better, because players are in complete control to choose the right time to settle a bet.
The rules of the game are as straightforward as they get, with players being constantly provided with the option of cashing out any existing profits. If the favorite team is leading by a wide margin, then the amount suggested by 32RedSports will be very close to what the punter would be winning, if he'd choose to let the match follow its course. The odds are decreased when the match is tight and looks like it could literally go either way, and further shrink when their team is fighting an uphill battle.
Minimize risks with the Cash-In feature
Smart punters will only need to decide whether the amount offered by the bookmaker is in line with their expectations and make an educated decision. There is always an indissoluble link between the risks and the potential payout, but the very idea of having the option of using the Cash-In feature is refreshing.
Other Sports