Check out the PGA Tour Golf Offer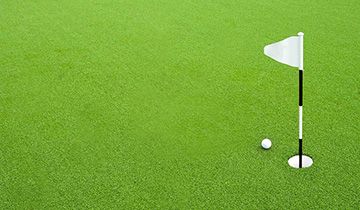 When it comes to golf, the PGA Tour and the European Tour are by far the most interesting ones to watch and punters are equally interested in these competitions. With the best athletes going head-to-head, there are plenty of interesting bets to contemplate and Smart Live has ample coverage of both events. To make matters even better, they are running a special competition which goes by the name of PGA Tour & European Tour Golf Offer and has the losing singles reimburse by 100%.
The maximum amount that one can hope to claim as a result of the refund won't exceed €50 or currency equivalent. Even so, this is a lot of money for those who bet almost exclusively on golf, so it makes perfect sense to take advantage of this promotion when either tour is underway. The trigger for the generous reimbursement is the selected player finishing second or third, with any placement outside the podium canceling the refund.
This bonus code is all you need
The standard terms and conditions will apply and this campaign is aimed mostly at existing members, yet new players can also participate. In order to become eligible, they will first need to clear any pending bonuses resulting from the welcome offer. Regardless of how long they have been betting with this bookmaker, all members need to place a minimum £2 bet on the tournament outright winner before the competition begins.
This is the first and most important step, because after this initial obstacle has been overcome, players can enjoy the show and wait for the winner to be decided. If the chosen player finishes in the second or third place the punter is supposed to get in touch with the customer service team and ask for a refund. It won't exceed €50 or currency equivalent and players need to use the promotional code GOLF50 when interacting with the customer support.
Double check your personal facts
They might be asked to present the bet ID to receive the cash back and the free bet will be credited to their account shortly after. It is subject to strict wagering requirements and needs to be used within the next week, not to mention that only the profits are awarded. As for free bets, these will have the stakes subtracted, so it is worth taking a leap of faith with somewhat riskier markets, for the sake of better odds. Steer clear of horse race betting, because these wagers have been excluded.
Other Sports