Check out the Sports VIP Promotions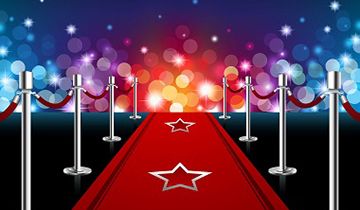 Sports betting can be a challenging thing to do for newcomers and even veterans have a hard time staying competitive, with so many surprising results occurring. 888 sports knows exactly how players feel whenever they lose a lot of money and present them with an alternative to venturing large amounts. Anyone can feel like a VIP player without breaking the bank, by simply cashing in on the numerous promotions that are available to 888 punters.
The VIP status will entitle players to participate in the February free bet bonanza, a promotion that has a guaranteed prize pool of €1000. The money will be awarded in the form of free bets, which means that there is plenty of cash to go around and anyone can hope for a slice of the cake. The Champions League, cricket World Cup and Six Nations tournament all qualify, so players will have their hands full.
Popular and exotic sports covered
If you prefer horse or Greyhound racing, then you will surely be impressed by the generous refund that the bookmaker is willing to bestow upon those who bet on the sports. Those who place a wager and witness in disbelief how their selection comes in second in the National Hunt event, will find solace in having their at refunded. The only requirement is for their horse to be defeated by a half length or less.
888 football fans are always hoping for goals and punters are not much different, but those who have an account with this bookmaker have an additional reason to hope for high-scoring games. Those who wager on Premier League matches, will receive an additional €25 in the form of a free bet whenever a player of their choice scores a goal in this competition. Participants get to choose not one but three distinct players, so their chances of cashing in on the free bets are pretty good.
In the same category, falls the Hat Trick Heroes Free Bet Bonanza, which awards players €15 whenever a player scores three times in the same match. This promotion applies to the Premier League, Champions League and La Liga matches, some of the most exciting competitions in European football.
Other Sports