Claim the Australian football bonus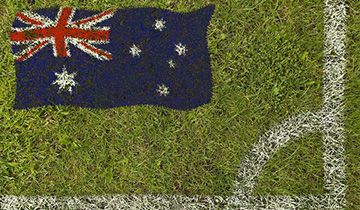 Australians are famous for their unique wildlife and the uncanny ability to play rugby, but those who have an account with Betfred know that there is more than meets the eye about the Aussies. All those who bet on the major Australian leagues, are eligible for a dedicated bonus. This offer applies to several markets, including traditional handicaps and totals, while covering AFL, super Rugby and NRL.
The prerequisites for being eligible for a bonus are easy to meet, as players need to wager on three or more selections and combine teams playing in one of the aforesaid competitions. Those who focus on meeting the minimal requirements will have the profits matched by 10%, with the bonus increasing at a rate of 5% with each additional wager. In order to enjoy the maximum return on investment, you will have to wager on no fewer than 14 games.
All popular Aussie sports qualify
It goes without saying that it is not too easy to find 14 games worth backing on and the odds are always stacked against the player. On the other hand, those who find this promotion tempting will enjoy knowing that there are no minimum odds to worry about. You can bet on the safest possible games and still qualify for this bonus, as long as you have the minimum three selections covered. Keep in mind that it is important to combine events from AFL, NRL and Super Rugby while speaking to the eligible markets.
Assuming the game is postponed or voided for any reason, the bonus will apply only if there are at least two selections still active. This rule applies to all the possible combinations, so those who have a match canceled need to subtracted from the total number and calculate their bonus accordingly. The best case scenario is to win the top bonus of €100,000 or currency equivalent as the amount is capped at this value.
Choose between bigger or certain profits
The bookmaker offers the possibility that players cash out the profits well before the game concludes, but those who chose to resort on this feature, will no longer be eligible for the bonus. All those who qualify and end up winning the bet, will have the corresponding bonuses credited to their accounts within the next 24 hours after the final bet was settled.
Other Sports