Collect Cash Points as you play for real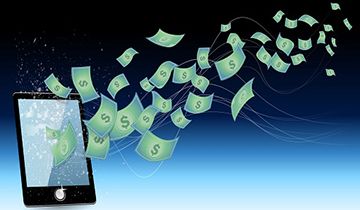 Cashpoint goes to great lengths to make sure that customers are enjoying the best user experience and have no reason to look elsewhere for online gambling alternatives. They generally succeed at doing that, so those who stick around long enough will be obviously interested in the loyalty program. The good news is that such a scheme exists and the rewards are appealing, with customers receiving loyalty points whenever they perform a real money action.
Everyone starts at the same level and as they accumulate cash points, they will improve their status, from silver to gold and ultimately platinum. By making the transition to gold category, they will receive 20% more bonus points and all they need to be admitted to this category is to collect 5000 points. These are earned whenever players wager on real money and it makes no difference if they win or lose the bet.
Tens of thousands of comp point to redeem
Dedicated customers will eventually accumulate 20,000 points and above, which will grant in immediate access to the VIP section. By becoming a part of those who have letting them status, they will collect 50% more cash points and these can be redeemed for betting credit. It is not possible to redeem the points into real cash, which is a bit frustrating, but it is only a minor inconvenience for dedicated players.
They don't really mind the situation, because as long as they have credit to bet on sports, they have no problem in generating profits. Whatever money they make as a result of using the credit players keep, and there are no wagering requirements applying to these profits. That's why it is so important to pay attention to your loyalty status and whenever you are about to cross the psychological threshold, make a push for an upgrade.
Make it to the top of the food chain
Customers will double their efforts and make it all the way to the top of the food chain, to be pleasantly surprised to notice that they accumulate significantly more cash points while performing the same actions. In a nutshell, this is a win-win situation for those who take online gambling seriously and regard this bookmaker as a suitable partner for their long-term goals.
Other Sports