Daily horse racing price boosts at 32red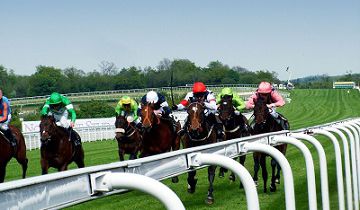 Back in the day, the vast majority of those who wagered on sports had a soft spot for horse racing, which were the most popular events of those times. While these competitions have lost some of their glamour and punters switched to other sports, the events are actually more numerous and punters have better access to races. 32Red covers all the important ones, so their members are no longer limited to those few races taking place over the weekend and can place wagers from Mondays to Sundays.
This is great news, but some punters find it insufficient, since the chances of picking winners when betting on horse races are lower than usual sports. 32RedSport considers that those who take bigger chances are entitled to better rewards and that is why the odds they offer always exceed the industry standard by a wide margin. If you thought that things could not possibly get better than this, know that the Daily Horse Racing Boosts promotion is running live and it does exactly what the name suggests.
How to cash in on boosted odds
Those who wager on horse races will benefit from odds that are significantly inflated, as compared to the ones offered by other bookmakers. Those who have an account with these guys will notice that there are even differences between various horse racing events. Instead of going over all the upcoming races and trying to figure out which are the ones benefiting from better odds, you can simply look for the price boost symbol which looks like this: (*). It acts as a reliable indicator of selected competitions that present members with the chance of winning significantly more than they would had they bet on a regular event.
British horse racing fans rejoice
The name of this campaign is self-explanatory, with the promotion covering horse racing events on a daily basis, not only the weekends. To narrow down the search, those interested should know that competitions are restricted to those horse racing tournaments taking place in United Kingdom and Ireland.
It is hardly a surprise that 32RedSport focuses on these two countries, since this is where most of the horse racing aficionados reside. Those who never wagered on these races should find the current promotion to be an excellent incentive to give them a try, as the potential rewards greatly exceed the risks assumed by those picking up winners.
Other Sports