Marathonbet's Advancebet Feature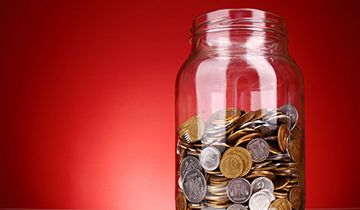 Some propositions that online casinos make to their players sound too good to be true and prospective customers are entitled to be suspicious. Marathonbet doesn't have a standard welcome bonus package, but instead runs a promotion that is bound to leave even savvy punters speechless. Advancebet might sound like an abstract term, but the concept behind this campaign is extremely simple and has the potential of revolutionizing the way people bet.
In a nutshell, the Advancebets feature allows players to wager with funds advanced by the bookmaker, as long as they have unsettled bets in their account. They will no longer have to wait for the bookie to decide the outcome of the match and release the funds, but instead will enjoy unlimited freedom when betting on new games. The Advancebet balance is easy to calculate from the betting slip, with players being granted access to additional funds when their account balance is insufficient.
How do Advancebets work?
They can monitor the status of the Advancebets in their account section and those bets that are settled after placing this special wager will be used to repay the bet. If the players happen to lose the bet and the stakes are not returned within the next 48 hours, they will not be liable for any reimbursement. Furthermore, if they make a deposit as they have an unsettled Advancebet, the newly credited funds won't be used to pay back any of these wagers.
This is an important mention for those who were deterred by the perspective of having their funds seized by the online casino. The main requirement for being eligible for a Advancebet is to have one or more unsettled bets placed on games that are about to start in the next two days. The starting price odds offered by the bookie will be used to calculate the Advancebet and once players get the hang of it, they will have an easy time calculating these amounts by themselves.
Marathonbet looks after its active punters
The standard Advancebet balance is a staggering €150, which means that players can bet up to €200, if they wager €50 from their own available balance. This opens a brand-new specter of betting possibilities, while being immensely rewarding for those punters who are active in particular days of the week. It is possible to place one wager after the other, without even waiting for outstanding bets to be paid, so no opportunities will be lost.
Other Sports