Try another sports freebet of €25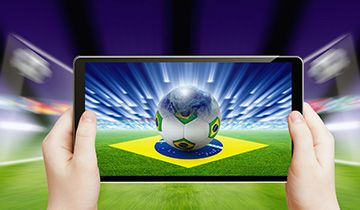 Good things come to those who wait but sometimes you only need to extend your arm to receive a bonus. Vernons meets you half way and all those who open a real money account will be eligible for a bonus matching their first deposit up to €25. It is possible to make the first deposit in another currency and receive the same amount, so regardless of your preference, you will start with twice as much money as you were initially willing to commit.
The system is easy to comprehend and it implies the placement of an initial wager that is of the same size as the deposit. Players will receive a free bet token that can be used on future games and each new customer can apply for one such token. All the sports qualify for this campaign and the welcome offer depends on the first settled bet, so players need to wait for the outcome of the first game to be decided.
Which games can hurt you and how?
It goes without saying that if a match is postponed, cancel or voided the bets will not count towards the welcome promotion. Other bookmakers are more restrictive and allow arbitrary events to interfere with the well-being of their customers, by not presenting players with a second chance. If the first bet is canceled for any of the reasons above, players will still have an opportunity of doubling up their bankroll as the second qualifying bet will be factored in.
The only thing that those interested should be concerned about is to apply for the free token and use it within the next seven days after being awarded. The very nature of this free bet means that players will collect the profits they make as a result of wagering, while the bookmaker will claim the stakes. These are the specific terms and conditions of this promotion, but players will also need to abide by the general rules which apply to all existing campaigns.
Vernons asks you to play it fair
Any sorts of abuses will be reprimanded and players who apply for more bonuses than they are entitled to, will have the amounts removed. Profits will be also forfeited and repeat offenders will be excluded from future promotions, while the worst-case scenario is to have the accounts locked. The right thing to do is to try to make the most of the first wager and the corresponding free bet and enjoy a long and lucrative betting career with Vernons.
Other Sports