€150 Reload Bonus on Champions League!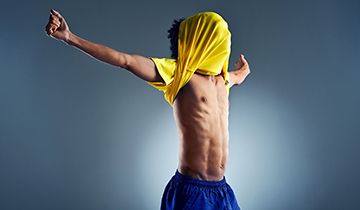 The Champions League Matches are in full swing and the group stage is about to conclude, which explains why sports fans are so excited. With just a few game separating us from the decisive rounds, those who have an account with LSbet.com should tap into the advantages of the recent promotion. It consists of a 15% reload bonus on any deposits, which means that not only new members but also existing customers qualify.
This doesn't mean that those who are setting up a real money account for the first time are excluded from this promotion. All they need to do is to make two subsequent deposits and meet the wagering requirements of both of them to cash in on these bonuses. Participating players need to bet exclusively on those Champions League Matches which have odds of 2.00 or above.
Not all wagers count
Unsettled bets or those voided are naturally excluded and punters will need to place new wagers to meet the wagering requirements. The maximum amount that they can claim in the form of a free bet is not to exceed €150 and the minimum eligible amount is of €20. Each customer is entitled to one free bet and he or she will have three months to find games worth betting on, before the bonus expires.
The reason for why the bookmaker gives customers so much time to make up their mind is that they need to think twice before placing a wager. Free bets have the particularity of having the stakes subtracted from the total profits after the match is settled. The player is left with the difference between what he wins and what he invested, which is the ultimate incentive to bet on bigger odds.
Let customer support lend a helping hand
In order to claim the bonus, members are supposed to write an email or contact the customer support on live chat. These guys are available 24/7, so regardless of the moment you make the eligible deposit and place the qualifying wager, you can interact with them immediately. The best case scenario is to receive the free bet in less than 24 hours after sending the email, but sometimes slight delays to occur. All the general terms and conditions apply for this promotion and players need to abide by these rules.
Other Sports