€20 for every friend you recommend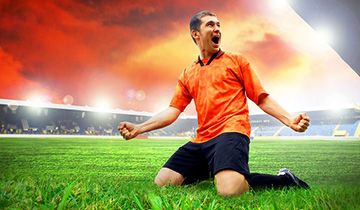 If you have friends that fancy the idea of betting on sports and want to help them out, you will be inclined to refer them to Unibet. The bookmaker has an outstanding reputation and odds that exceed industry standard, not to mention that they allow members to wager on a nice assortment of games. All these are good reasons to bring players along especially if you care about their well-being, yet another incentive is now being offered to those who already have a real money account.
Whether you prefer to spend time in the casino section or bet only on sports, the €20 award in cash for every friend you refer, will surely appeal to you. Players can invite as many buddies as they like, but there are certain limitations, with the maximum number of players being capped at 15. The reason for why the bookmaker decided to impose this limit is to avoid abuses of this generous promotion.
No need to risk your own cash
The fact that active members can add a cool €20 to their bankroll without doing any hard work or risking a dime of their own cash is attractive to say the least. The system in place is straightforward and members are provided with a referral link which is sent by email to their friends. This doesn't mean that the ones who use these links to set up an account will be deprived of the chance to have losing wagers reimbursed.
All new members are eligible for the same welcome package, regardless of the way they joined the network, so this is a win-win situation. All they need to do is to register and deposit the eligible amount, then meet the wagering requirements and their friend will receive the €20. The money can be used to wager on sports or spin the reels of slot machines, purchase bingo tickets or play video poker, so the options are numerous.
Better not cheat
The bookmaker has a zero-tolerance towards those who try to abuse the existing campaigns, with the referral promotion be always under scrutiny. New members need to make the minimum deposit and also meet the wagering requirements, otherwise the one sending the referral link won't get anything. Those who open multiple accounts and tried to scheme Unibet are in danger of having their accounts locked and any profits made as a result of fraud frozen.
Other Sports