Each day is special with the Daily Freebet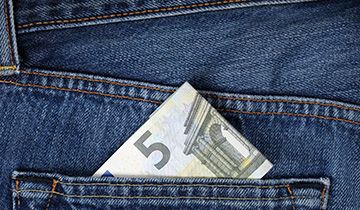 Online casino players and those who bet over the Internet on their favorite leagues, know that the weekends and certain times of the year are rich in promotions. Throughout the week, it is far more difficult to find a tempting offer, for the simple reason that bookmakers offer fewer bonuses. Titan Bet is the exception to the rule and all those who have an account here will be eligible for a free bet worth €5 if they wager at least €50 on any sport.
This is not a one-time offer but a daily bonus that players can redeem over and over again and those who bet larger amounts, can collect even bigger prizes. What this promotion is actually about, is to have deposits matched by 10% up to a maximum of €50 per day. It goes without saying, that there are not many players who can afford to bet €500 on a daily basis, but the option is there and highrollers will surely be thrilled by this rare opportunity.
Minimum bet size and odds
They have no reason to bet anywhere else because they win free cash every day, regardless of the outcome of their games. This is an even better offer than having the profits boosted by 10%, for the simple reason that in this case you also cash in on less fortunate wagers. Activating the daily bonus is extremely easy, with players being invited to do it in the personal account section.
Once this step is complete, players can focus on their leagues of choice and the only thing to keep in mind is that the best need to be placed on odds of at least 1.80. Wagers lower than one euro don't qualify for this promotion, but this is hardly a problem, since players will be aiming for the top bonus. Assuming players wager several bets on the same sports event, only the first settled wager will count towards this campaign.
A free bet, not a cash bonus
The bonus money will be awarded to those who comply with the regulations and it will be given in the form of a free bet. It is available as soon as the first wager has been settled and players can use it right away or wait until the right opportunity arises. The very nature of these bets means that players will only keep the profits they make, so once again they are inclined to focus on higher odds.
Other Sports