Earn Cash Back with the Loyalty Program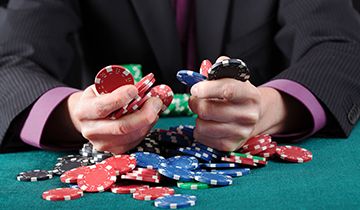 Betting on sports is a two way street and even the most successful punters will eventually run into a brick wall, when nothing goes their way. Placing smart wagers is a surefire way of staying profitable in the long run, but every now and then, players have been problems in staying afloat. Lady luck can sometimes smile down benevolently upon those who take a leap of faith, while sometimes she crushes their hopes and leaves them to drive.
BetDSI members are definitely not the exception to the rule and these guys are every bit as exposed to risk as anyone betting on sports. The difference resides in the fact that the bookmaker is willing to meet them halfway and present them with a chance of recuperating some of the money lost. The loyalty program is a standard cashback promotion, which is aimed at those who spend a lot of time playing their games and have maintained a long-standing position.
Lost cash is not lost forever
The good news is that even those who are relatively new to this bookie can take advantage of the cash back, each time they place an eligible wager. Furthermore, you don't even need to lose the initial investment to qualify for this campaign, because the betpoints are accumulated whenever you bet. It goes without saying that players who have access to significant resources and don't hesitate to bet a lot of money will accumulate points at a faster pace.
This system is in place at various online bookmakers and BetDSI has a very simple scheme that players can follow when trying to calculate the number of points towards. Every wager will trigger the release of one point if you bet on a straight match, with the ratio being improved 1.5 points on teasers. A better return on investment will be available to those who don't mind betting on parlays as this will result in points being earned.
The same perks for casino players
In the casino sections the rate at which points are collected differs only slightly, with roulette and slot machines converting wagers into three points. Just one is awarded to those who play blackjack and other casino games, but those who are big fans of poker have no reason to feel excluded. They will still accumulate points and will get to convert them into real money, until October 29, 2016 when the promotion is set to expire.
Other Sports