Embark on the Goals Galore quest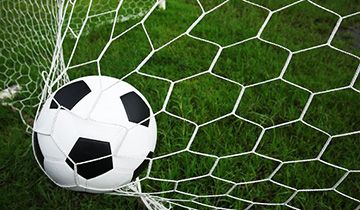 Unlike baseball and some American sports where an excellent defense it is usually the key ingredients for a successful game, football fans are secretly hoping for goals. You don't need to be a fan of either sides to wish for many goals to be scored, but those who have an account with Betfred have another reason to cheer for strikers. The Goals Galore promotion was immensely popular last year, so it comes as no surprise that the bookmaker chose to bring it back to life in the second half of 2014.
All major football leagues are covered and just as the name of this campaign suggests, the catalyst for boosted odds are the goals themselves. Players are invited to bet on one team or the other and then wait for both of them to score, as this will trigger a significant increase in the odds. Winning streaks are lavishly rewarded and those who indicate three correct games in a row, will enjoy even higher odds with the bonus starting at 9/2.
Combine three games or more and wish for goals
In order to be eligible for this promotion, punters need to add at least three events on their betting slips but there is a good reason to have four. If the match is abandoned or postponed for any reason, the treble bet will be void and boosted odds will no longer apply unless there are more games on the betting slip. It is also essential for both teams to score, with all the wagers being settled on regulation time, which means 90 minutes plus injury time.
This promotion is not supposed to be used in conjunction with other ones from Betfred but those who have pending bonuses, will notice that they won't be forfeit but queued. It is not possible to clear the bonus for another campaign while also betting on the chosen teams to score the required number of goals, in order to qualify for the Goals Galore promo.
How big can the bonus get?
If players make the correct choice when picking winners and their teams win the game, score first or perform whatever action was indicated on the betting slip, they will cash in on the profits. This happens even if the otherwise key condition of both teams scoring is not met, but they won't benefit from the bigger odds. The maximum number of selections on the betting slip is 15, with the top bonus being of 5000/1.
Other Sports