Feel the emotion with the NFL live free bet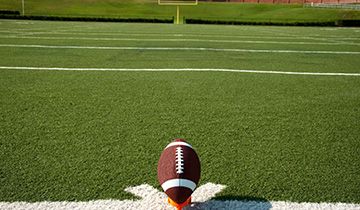 Unlike NHL, NBA, and MLB which have hundreds of games scheduled throughout the year, National Football League fans need to make the most of their opportunities. Saturdays and Sundays are the highlight of the week for fans of the genre and now that Youwin offers a 25% free wager for all live NFL bets, they have a better chance at succeeding.
With fewer games being scheduled, the vast majority of them are televised and many players watch the games live simply for betting in real-time. Those who have a keen eye for football and know how to capitalize on fast shifting odds, will easily extract profit and even hedge against the risk. The 25% free wager will help them offset occasional losses and weather downswings, while maximizing their profits.
Fridays are the highlights of each weekend
Well before the major Saturday and Sunday events begin, those who have an account with this bookmaker can take advantage of the Friday Parlay Special. The odds on selected team parlays are boosted, so those who are willing to place accumulator bets will benefit from better odds. The risks they take are the same, but they have a better chance of winning larger amounts, which is the very essence of successful wagering.
College football is just as popular within American borders and now that the College Football Reduced Juice promotion is active, anyone has a reason to watch these games. On Saturday, the betting lines are significantly improved, so if you can predict the winners, your profits will be increased. NFL action doesn't actually conclude on Sunday and players have one last chance to make some nice cash by betting on the Monday matches.
Get familiar with US odds formats
Those who were active during the weekend will be eligible for a 25% free wager that can be used for Monday football. All they need to do is to place a bet of at Youwin of at least $10 in real time on the celebrated live wagering platform, at odds of -200 or above. Every member is eligible for one free bet per week and only those wagers placed with real currency qualify for this promotion.
The free Wager is supposed to be used the next day on odds of -500, which is slightly riskier, but successful bets will trigger bigger payouts. Since the very nature of free bets means that the stakes are subtracted by the bookie and punters only get to keep the profits, taking greater chances is somewhat justified.
Other Sports