First goalscorer money back promotion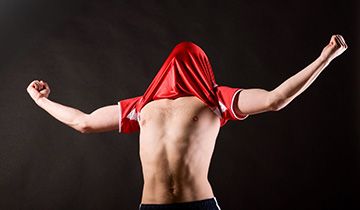 Betting on the English and Scottish Premiership has the advantage of offering better than average odds, especially for those who wager at Stan James. These leagues are highly competitive and that is why there is always the risk of one team letting you down when you place accumulator bets. The best return on investment will go to those who focus on special markets, such as the first goalscorer selection.
If you are one of these savvy punters who don't mind taking slightly bigger chances for the sake of boosted payouts, then you will surely appreciate the terms of this promotion. The Just A Second Money Back Special is going to refund your losses if you bet on the first goalscorer in any of the games televised. Only the aforementioned leagues qualify for this campaign, but with dozens of games scheduled every single week, players will have enough matches to choose from.
Which football leagues can you bet on?
It is also possible to bet on the lower divisions and the televised games include many of these fixtures, with the complete offer being announced at the beginning of the week. Betting on the top four domestic football leagues in Scotland and England can be very entertaining, if you can correctly indicate the name of the first goalscorer. If you are less fortunate with your selection and you end up losing due to the fact that your chosen player scores at any point in the match, you will have your stakes reimbursed.
Assuming the teams compete in a domestic cup, only the first 90 minutes will count for this promotion and any goals scored in overtime will have no impact. Players should also place their wagers prior to kickoff, because those who wager in real time will not qualify for reimbursement. All those who comply with the rules will have the lost wagers matched by 100% in the form of a free bet which will be awarded as soon as the bets have been settled.
Zero tolerance for trespassers
In addition to the special rules that apply to this promotion, all the standard terms and conditions are enforced and members can't use this campaign in conjunction with other offers. If the bookmaker discovers that players abuse the spirit of these promos, they will have the free bet removed and could even reclaim the payments.
Other Sports