Friendship bonus makes social skills pay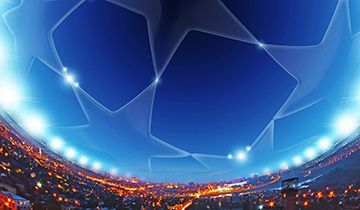 Playing casino games is first and foremost about winning money, but if you can have a great time while spinning the reels of slot machines or playing table games, then it's even better. This is one of the reasons for why so many gamblers had a hard time making the transition from brick-and-mortar casinos to those that operate exclusively over the Internet. DOXXbet helps them and punters as well enjoy their time online, while still feeling like they are a part of a vibrant community.
First deposit bonuses and promotions are one way of building a community of dedicated customers, but sometimes you need to go the extra mile. This is exactly what the Friendship Bonus program is all about and just as the name suggests, it rewards those who stay sociable over the Internet. Instead of being secluded you can interact with your peers even when you are wagering from the comfort of your home and by inviting players, both parties win.
Keep your family out
The program doesn't apply to sisters, brothers and parents, while those who use the same bank account or live under the same roof are also excluded from this campaign. The reason for why these restrictions have been put in place is to prevent any sorts of abuses and law-abiding clients will surely understand the arguments promoted by the bookmaker. All the other friends and relatives qualify and there are a couple of money incentives for those who refer their buddies to this online gambling operator.
The referred customer will also receive a bonus from DOXXBET but it needs to place 10 consecutive bets to unlock an amount of €50. The money will be released in the same increments as players wager 20 times and then again when the threshold of 30 bet has been hit. The best return on investment will go to those who spend enough time online as to bet 50 times on any of the sports events offered by DOXXBET. These dedicated punters will receive €10 as a bonus and this is not a free bet, so players also get to keep the stakes.
60 days to clear the bonus
It is important to bet on events that have odds of 1.50 or higher, while players should refrain from using system bets if they want to be a part of this promotion. Cashing out the bonus is not permitted before the combined amount is played through at least three times and the minimum odds are in this case of 1.70. Punters know that finding games that have odds revolving around this value is not that difficult and the fact that they have two months to do it also comes in handy.
Other Sports