Tablets for free with the Loyalty Program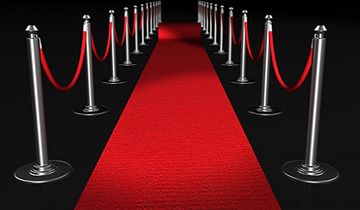 Not everyone is lucky enough as to convert the first deposit bonus into cashable funds and the vast majority of those who open an account lose the first investment. That's why it is so important for the bookmaker to have a serious loyalty campaign, granting the players a second chance. Oddsring is such an online gambling operator that is particularly interested in customer retention and the system they set in place is very familiar with the one used by major airlines.
Instead of collecting miles, players accumulate loyalty points, which are the result of them playing any of the casino games or sports for real currency. It goes without saying that you must have a real cash account to qualify for the loyalty scheme, but this is pretty much the only prerequisite. Everyone joins the moment they open an account and they don't need to interact with the customer support or opt in for this promo.
Incremental rewards for loyal players
Participants will accumulate loyalty points on a daily basis or whenever they spin the reels of casino games, place wagers on sports and so on. There are several thresholds that players should be aware of because crossing them will result in them collecting money or special prizes. Oddsring presents them with the option of choosing between solid cash and state-of-the-art products and the limits are easy to meet.
Those who accumulate 10,000 points, Receive $100 or a digital photo camera, while those who earn twice as much have the option of claiming an android tablet PC. The conversion rate is $1 for 100 points, so it is easy to calculate the amount that players will receive when earning 50,000, 75,000 and 100,000 points. The difference consists in the prizes, as qualifying members, could opt in for a 32 inch LED TV, a Samsung Galaxy S4 or a iPhone 5 64GB.
10000 points is the target
All these options are only available after the starting sign-up bonus has been cleared, which is done the moment players accumulate 5000 points. The job is half done and the best part is that the points are not subtracted, but instead can be used together with the ones that they accumulate in the future. Making your way to 10,000 ring points shouldn't be a major challenge, even if you don't play for a lot of money and don't have highroller expectations.
Other Sports