Get free bets for joining the ACCA Club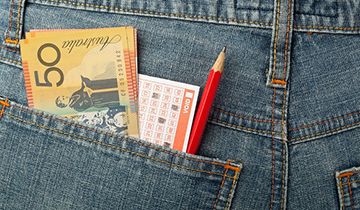 Punters don't need too many arguments in favor of accumulator bets, especially those who chase big profits but are reluctant to wager huge amounts. This is the fastest way to major winnings and any respectable player will add at least three selections on the same betting slip. This is very convenient if you have an account with 888 sports, because the bookmaker runs a special promotion that is aimed particularly at this sort of players.
The rules are straightforward and once players register and place a wager of €5 or more, they will receive a free bet and can collect up to €25 every week. It all depends on how many bets they place within seven days and the free bets will be awarded incrementally. In order to collect the maximum bonus, players will have to wager on a minimum of 16 matches, which is not that much considering the fact that there are hundreds of games scheduled every day.
Venture more and grab more
The other prerequisite for qualifying for this 888 promo is to wager on at least three events simultaneously, with each of them having odds of 1.10 or above. Virtually all the games available qualify, so players don't even have to worry about meeting the additional requirement, while the minimum bet is also within their reach. The free bets are calculated based on the wagers placed in the previous seven days, so players should have an easy time monitoring their progress.
The bookmaker runs several other promotions aimed that maximizing the return on investment for punters, but they can't be used in conjunction with this campaign. Assuming players prefer to wager on systems and other betting schemes, they should make sure that each of them has at least three valid games. Those who comply with all the terms and conditions, will be eligible for the free bets and they will be awarded on the next Tuesday, based on their performance in the previous week.
Make the most of 7 days
The free bet needs to be used in less than one week after being awarded and those who fail to do it will have it removed from their account. It is just as important to use them in their entirety and it is not permitted to defy them in smaller wagers. Void and duplicate bets will not qualify and players who try to bend the rules or abuse this promotion will be disqualified.
Other Sports