Get refunded for lost accumulators bets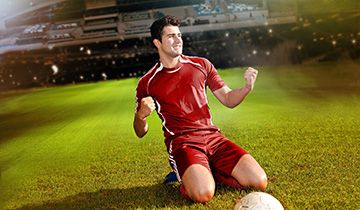 The more you wager, the bigger the potential profits and this works both ways. On one hand, players can bet a lot of money on a single game and hope that their favorites will prevail, on the other they could wager on distinct events and let the odds grow as a result. Accumulator wagers are far more popular among players from all walks of life, as both beginners and highrollers fancy the big odds and the fact that they don't need to risk everything on a single card.
The obvious downside of such an approach is that there is always the possibility of one selection backfiring and this is enough to render the entire betting slip useless. Titan Bet can almost feel your pain and that's why the bookmaker has announced the Multi Insurance for football games and other sports.
Don't worry about that last match
What this Titanbet promotion does for the players is to reimburse the losses incurred as a result of one selection letting them down, as long as they have at least four bets on the betting slip. The reimbursement goes as high as €10 but only if three out of four selections are winners. This requirement has a two-pronged effect, because players need to wager on at least 4 games and they can't afford to lose on more than one.
The idea is to save money, which on the long run is every bit as important as winning and those who have spent enough time betting over the Internet can surely relate to this reality. Anyone can participate in this promotion as long as he wagers on real currency and if he loses on a single game, the money lost will be refunded. Each bet makes players eligible for a maximum of €10 cashback with the money being credited as a free bet token that can be used on other sports events.
Which are the qualifying odds?
The minimum qualifying wager needs to exceed one euro and all the events on the betting slip should have odds of at least 1.40. Simple math will prove that four games of odds exceeding this value will result in a total odds of 5.00, so this additional prerequisite is unnecessary. Assuming one of the games is canceled or postponed for any reasons, the players should have at least four remaining valid selections to be still eligible for a refund. That's why it is safer to bet on five events or more.
Other Sports