Get social and earn a Refer-a-Friend bonus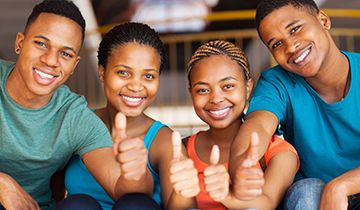 An online casino and bookmaker is only as good as the community that powers it and BetDSI is trying to expand its customer base. This is hardly a novelty, since all operators are driven by the same objective, but the difference consists in the methods that this particular bookie is using. Existing members are encouraged to take the initiative and make a significant contribution to the common cause by inviting their friends to join them.
On one hand they had the argument of personal experience when convincing others to tag along, on the other they have a powerful incentive. In addition to building a community that will make the gaming experience much more pleasant, they will also be eligible for a 20% referral bonus whenever they bring someone new to the network. The guest will need to open a real money account and make an eligible deposit, for the friend to cash in, but the terms and conditions are very flexible.
The more you venture, the more you get
Depending on how much the new member deposits, the bonus amount will be bigger or smaller, what is certain is that it represents 20% of the referral's deposit. The money is awarded to the account of the member in the form of free wagers, which can be used on any sports events in the offer. The promotion started in early October 2014 and will conclude one and a half years from now, so there is plenty of time to convince your buddies to join you.
The new members will have to deposit at least $50 for the referral to cash in on the special bonus and the amount is subject to wagering requirements. The new member will have to spin the amount five times, so until the threshold of $250 isn't met, the bonuses won't be triggered. This will provide the existing member with the incentive to convince his friend to stay active and start wagering immediately after making the qualifying deposit.
Up to $500 for just being friendly
The maximum amount that one can collect as a result of bringing players to the network consist of $500 which is a significant paycheck. It is mildly surprising that BetDSI decided to cap the amount, as this will have a deterring effect on those who might have in excess of 10 friends interested in gambling online. Even so, the terms of this promotion are generous and there is no reason for existing members to turn a blind eye to it.
Other Sports