Get the money back for lost 5+ accumulators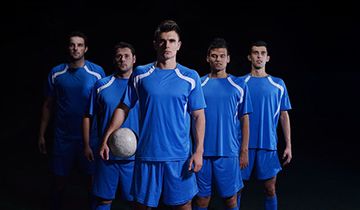 There are two ways of maximizing the profits when betting on sports, with the first and most straightforward one being to focus on risky events. Betting on the underdog to cause a major upset is a surefire way of enjoying top odds, but the risks are also significant. The other solution is to wager on several events and combine them on the same betting slip, for the sake of having the stakes multiply.
The more events one adds, bigger the odds gap, which explains the preference of punters for accumulator wagers. Ladbrokes is ready to meet them halfway, by encouraging them to bet on several events simultaneously, with a generous money back campaign. This proposition will attract those who know how frustrating it is to lose everything on a single game, something that happens way too often for those who bet on three or more matches.
Bet on 5, lose on 1
The only requirement that the bookmaker has is for the players to combine at least five events, with all of them concluding in regulation time. The risk-averse players should add an additional match, because by doing so they offset the risk of having one event voided, suspended or postponed. When this happens, the five match accumulator bet is rendered useless, because it actually becomes a 4-game betting slip which no longer qualifies for the money back promotion at Ladbrokes.
Speaking of which, players will have their stakes reimbursed if one of the five games is lost, while all the other four being winners. Losing two or more events will also result in the loss of the wager and the same applies for those accumulator bets that exceed the number of five games. There are no restrictions for players in terms of sports or markets, so those who prefer to wager on special events rather than indicate the outright winner can do it and still qualify for this campaign.
A win-win proposition
Those who end up winning the accumulator will have the profits credited to their accounts in a standard way. Those who lose as a result of one game letting them down will have the money reimbursed in the form of a free bet which can be used on upcoming games. Only the profits resulting from using the free bet will belong to the player, so in order to offset the initial investment, members should bet on events that have at least even odds.
Other Sports