Get your bets paid at best possible odds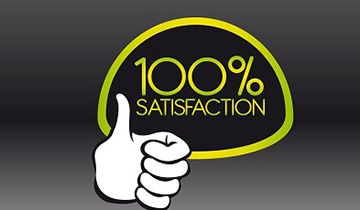 Every punter tries to enjoy the best return on investment when wagering on sports and everyone is constantly looking for the best possible odds. The idea is to make sure that you always wager on games that are worth taking the risks, because in the long run this is the only way to stay profitable. Savvy punters go a step further and try to find value in the odds, by monitoring the trends and trying to take advantage of even the tiniest opportunities.
One strategy is to bet early on those events that you expect to have volatile odds, more precisely games that feature big teams. These are the ones that usually inspire players to wager large amounts and as kickoff draws near, bookmakers will lower the odds radically. This is standard procedure and there is very little that bookies can do about it, but the challenge consists in actually identifying the odds that have the potential of improving in the long run.
Why settle for lower odds?
There is always the possibility of odds sinking and those who are waiting for the perfect moment end up losing their chance. Sportingbet levels the playing field and runs the popular top prize on every team campaign. What this promotion does is to ensure the fact that whatever happens with the odds after you place the bet at Sportingbet, you are guaranteed to cash in on the maximum value.
Those who don't have the time or patience to monitor the progression of the odds and want to wager on the underdog, no longer need to waste their time in front of the computer. They can simply place the bet whenever they like and rest assured that if the odds rise as expected, the bookmaker will pay them at the top value. This applies to all games and all major leagues, so regardless of your sport of choice you can be certain that the profits will match your ambitions.
You always cash in on the best odds
Sportingbet promises to settle the wagers at the top price offered at kick off and further raises the antes by involving other bookmakers. What makes this proposition so tempting is the fact that players will have their odds adjusted even if another bookie is offering better odds. There are plenty of instruments available over the Internet that players used to rely on when shopping for top odds, but they are rendered useless by this generous promotion.
Other Sports