Get your share of Games Loyalty Rewards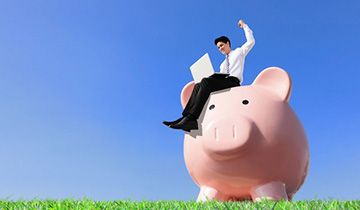 Many of the online casino games that players can enjoy nowadays from the comfort of their home are inspired by those routinely played in land-based casinos. SeanieMac has incorporated some of the most popular titles in its online offer, while also introducing the games that were developed exclusively for online gambling. Together, these back quite a punch and customers are expected to flow to this section, but just to make sure they also throw a loyalty bonus into the mix.
Online casino players are known for their propensity for bonuses and whenever a generous offer is made, they are quick to jump on the bandwagon. It is hard to come up with a better campaign then this one, as players will collect bonuses on a monthly basis, for simply playing online having a lot of fun. The amount itself is not spectacular, but good enough to keep players wired and hungry for more entertainment.
A new month, a new loyalty bonus
Collecting the monthly loyalty reward bonuses is not difficult at all, with wagers of €10 being necessary for collecting one loyalty point. This is basically how the system works and it is easy to do the math and calculate how much money you are supposed to spend 20 and the desired number of loyalty points. All the games qualify for this promotion and players can improve their position in the leaderboard.
Everyone starts as a bronze player and can go as high up as a diamond member, with the advantages being also more numerous as you claw your way to the top. The different loyalty levels have corresponding cash rewards and Diamond Plus customers can collect a bonus of up to €1000. They will have to earn 50,000 loyalty points in the process, while those who settle for Diamond membership need half those points and will also receive half of the bonus.
A generous deal for dedicated gamblers
This is not a bad trade-off by any stretch of imagination and those who find it hard to accumulate even these points, will be more than happy with the rewards for Platinum customers. These guys collect €250 on a monthly basis and they only need to earn 1000 loyalty points, which is still twice as much than what is expected of gold members. With 5000 loyalty points, they will collect a cool €100 cash reward or currency equivalent and they can spend it on any game in the casino section.
At the bottom of the food chain are silver members with cash rewards of €50 but they are also enjoying easier terms and conditions, with 2000 loyalty points being more than enough. As stated above, everyone starts as a bronze member and 1000 loyalty points will do for these customers, will receive a €20 cash reward for simply hovering at the bottom of the standings.
Only real money wagers count
Now that you know how many points new customers need to improve their position in the leaderboard, it is time to learn a bit about the manner in which points are earned. By wagering real cash on any of the games every single month, players will accumulate points which are calculated at the end of the month.
Depending on their status, they will be included in one category or the other and the position will be communicated by the guys at customer support. Speaking of which, they are always at the disposal of new and existing members and those who have questions regarding this promotion should give them a call or write an email for a more comprehensive answer.
Other Sports