Good things come in bunches: Multiples Bonus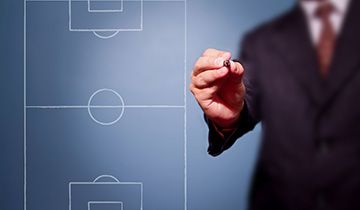 Titan Bet presents players with plenty of reasons to stick around and the better than average odds are perhaps the best incentives to play here almost exclusively. If this is not enough to convince you, then the latest promotion that goes by the name of Multiple Loyalty Bonus will probably do the trick. What this suggests is to get a bonus of €20 for betting multiples and players need to wager on at least 10 different events with at least one lacks each.
If betting on multiples is what you had in mind in the first place, then you will find this campaign to be much to your liking. The 10 separate multiple bets need to be placed at odds exceeding 1.80 and each of them needs to have a stake of €10 or currency equivalent. So far, this is nothing out of the ordinary because the vast majority of punters are wagering such amounts on a daily basis, especially when they focus on these types of wagers.
Put the tokens to good use
Eligible players will receive a free bet token that is credited to their account immediately after all the 10 qualifying wagers have been settled. This Titanbet free bet can't exceed 10% of the total amount wagered, with the maximum bonus being capped to €20. The free bet is also subject wagering requirements but it only needs to be used once in less than one week at odds that though the exceed 8.0. Seven multiple loyalty bonuses are the most that players can collect during a calendar month with more being available the next month.
This promotion is open to new and existing members, so those who have just joined the network don't have any reasons to avoid this campaign. It is also possible to have other bonuses pending because this promotion doesn't interfere with other campaigns and the bonuses will simply be queued. Clearing the free bet doesn't take more than a second as long as you know what to wager on, with hundreds of games being scheduled on a daily basis.
7 days to redeem your freebie
Seven days might not sound like a long time, but it is more than enough to find a bet that is worth wagering on, so that the free bet will be put to good use. Those who try to abuse this promotion by any means, including the creation of multiple accounts will be excluded from this campaign.
Other Sports