Wagers refunded with a Racebook 8% cashback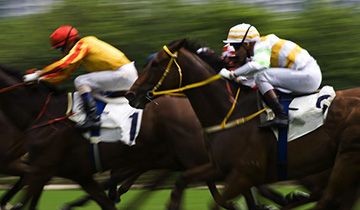 Football, tennis, hockey, basketball and baseball are by far the most popular sports for those who wager over the Internet. They offer decently high odds and the risks are only moderate, so those who don't mind increasing their bankroll at a slow but steady pace will prefer these games. At the opposite end of the spectrum we have horse racing events, which benefit from better odds and take place on a daily basis, although it is slightly more difficult to predict the winner.
It comes as no surprise that there is a link between the risks assumed and the potential return on investment, yet there are plenty of punters who don't mind betting on horse racing. BetUSA offers a comprehensive collection of races and in order to help players mitigate the risks, it is willing to refund a portion of the losses. The 8% cash back campaign was initially aimed at helping unlucky players recuperate a part of the money lost when their chosen horse failed to meet expectations.
The good news is that nowadays not only those who end up losing money wagering one horses, but also winning players will benefit from the same convenient terms. Basically, regardless of the outcome of the race, you are guaranteed to have 8% of the money wager returning to your real money account if you bet on exotic wagers. Those who prefer conventional markets, such as win, place and show will have to settle for a slightly lower reimbursement of 3%, which corresponds to lower risks assumed.
Players don't have to wait for too long to get the money reimbursed, because the refunds are being made on a daily basis. Only the bets placed directly on the horse racing wagering interface qualify for this promotion, so make sure you are on the correct page when betting. There is also a minimum requirement when it comes to the size of the wagers, with players being instructed to wager a at least $2.20.
This might sound a bit capricious or arbitrary, but these are the rules and it is vital to respect them when focusing on Win, Place and Show wagers. There are no strings attached and no further play through requirements to worry about, so as long as you respect these terms and conditions, you will win with 8% more each time you bet on horse races.
Other Sports