Join the Favbet Club for generous rewards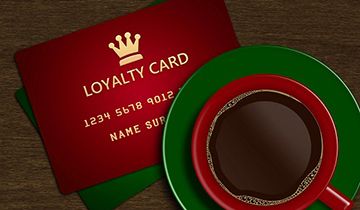 Attracting new customers is a challenge for most bookmakers, with welcome bonuses and promotions aimed at new members, being the instruments chosen by online gambling operators. They have proven their effectiveness in the past and they are here to stay, with Favbet running similar campaigns, in an attempt of consolidating the customer base. They represent only the tip of the iceberg and those who choose this bookmaker, will also be invited to join the Favbet Club for even better rewards.
Behind this glamorous name, lies a loyalty program, which is very similar to what other online casinos have to offer. Players only need to place a minimum bet on odds of at least 1.05, to join the loyalty program and the more active they are, the faster they will climb up the ladder. Players start at the bottom of the food chain, but their status increases as they play, place more bets and accumulate loyalty points.
Spend comp points as you see fit
There are two directions that players will be pursuing every month, with the first one revolving solely around the accumulation of loyalty points. They are necessary for setting milestones and whenever they earn a sufficient amount, members will be elevated to the next VIP level. The other usefulness for these points consists in the fact that they are necessary for confirming the status every month. Those who don't play for a long time, will be demoted and all their efforts will be in vain, so it is worth staying active.
Depending on their status, players will gain access to various rewards that can be found in the Favbet shop and they also get to convert the loyalty points into cash. At the end of the day, they will come full circle, since the money spent while earning these loyalty points, will be returned to the players when they redeem them. The accrual of points begins with registering a real money account and confirming that they agree with the standard rules of the club.
Extra profits and reimbursed losses
This is the first and most important step, with the next ones being more straightforward, as players earn points regardless of what actions they perform, as long as they wager on real money. In return, they will enjoy up to 5% more from multiple betting and every single month 10% of their losses will be reimbursed. All those who are members of the club will also gain unrestricted access to special promotions and access to exclusive tournaments and competitions.
Other Sports