Join the Rewards Club and get your share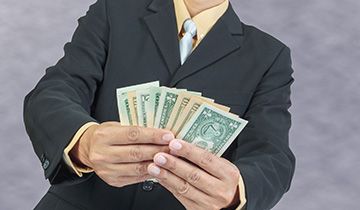 In an attempt of improving customer retention and convincing players that it is worth spending their time here, Sportingbet has launched the Rewards Club. This is basically a refined VIP leaderboard combined with the loyalty scheme that encourages players to be active and constantly increase their investment. All those who participate are eligible for free spins and cash bonuses whenever they bet on sports or play casino games and poker.
The loyalty program revolves around the accumulation of points, which are awarded for virtually any action that involves the use of real currency. As long as you have a real money account and play on eligible games, you will collect points and in the end, they can be redeemed for various prizes. With each milestone set and every new level hit, players will enjoy a better return on investment and the ones at the top of the food chain will reap the most generous benefits.
How does the Rewards Club work?
Real money players are automatically enrolled in this exclusive club and the bonus prizes and free spins are paid every Monday. The amounts depend exclusively on the results of the previous week, with players being invited to log into their account whenever they like to monitor progress. The bookmaker will keep the numbers up to date and the points will be updated on a daily basis.
While everyone can participate, members are required to opt in for this promotion otherwise they won't receive free spins or cash bonuses. Many points are accumulated when betting on sports and Sportingbet uses a very simple formula when calculating the ratio. The total stake in Euros multiplied by the number of selections in the bet will equal the points, so everyone can easily estimate the number of loyalty points accumulated over the course of one week.
Keep the odds decently high
When it comes to betting, players need to keep in mind that only those wagers placed on odds exceeding 1.20 or above qualify for the Rewards Club Promotion. There are very few wagers on lower odds anyway and the fact that they were decreased on purpose to make virtually anyone eligible comes in handy. As for the rewards points they are always offered in whole numbers which are rounded down to the nearest point
Other Sports