Loyalty system rewards Gtbets customers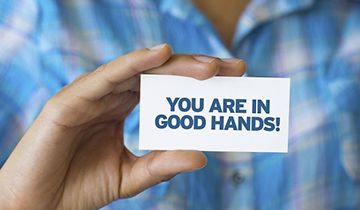 Bookmakers and online casinos are overly concerned about expanding the customer base and channel all their energy on attracting new customers. Client retention is every bit as important and Gtbet understands the importance of keeping dedicated members happy, so it runs a generous loyalty scheme. Those who stick around for long enough and spin a lot of money on their games will benefit most from this campaign, which offers cash prizes, branded merchandise and access to exclusive tournaments.
Longtime members and those who bet a lot of money will quickly climb the ladder and there are plenty of benefits for reaching the top of the food chain. For as little as 2000 points, players can ask to have them redeemed into real cash, with the aforesaid amount corresponding to two dollars. The more points one has, the more generous the payouts, with the maximum amount to be converted into cash being 1 million points. All conversions exceeding 5000 points will be performed in less than 10 minutes and those who have millions to redeem, can claim multiple $100 payouts in a quick succession.
Loyal players get to play for free
Betting cash is what most online casino games and punters prefer, but sweepstakes are equally popular among those who play over the Internet. They are the equivalent of free rolls for poker players and Gtbets plans on offering the chance to win big prizes to loyal members. At the time of writing, there are no sweepstakes available, but whenever they become available, information will be published on the website.
Last but definitely not least, those who happen to accumulate a lot of points, will be presented with a broad spectrum of products. There are plenty of options for loyal members, with some of the latest gadgets being available, for amounts that exceed 100,000 points. Whether you prefer the flagship smartphones or tablets, have a soft spot for gaming consoles or headphones, you will have plenty to choose from as the virtual store is quickly expanding.
Exclusive bonuses for dedicated customers
Those who are yet to climb all the way to the top of the loyalty leaderboard, will get to convert five digit amounts into T-shirts, hiking tents, watches and other sporting accessories. The complete DVD set of Game of Thrones as well as Breaking Bad are up for grabs for 80,000 respectively 245,000 loyalty points and many more top quality products are going to be introduced in a not so distant future.
Other Sports