Make every 5th live bet risk free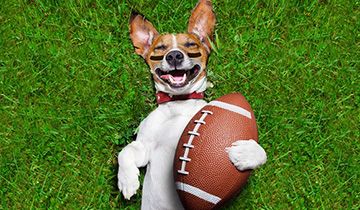 The football season continues and even though most of the European championships are on break, the Premier League has matches scheduled throughout the winter holidays. This means that players who have a real money account at Unibet and don't want to miss out on the lucrative opportunities, should check out the recent promotion running at Unibet. They are invited to place four distinct wagers of €5 each on the live market and the bookmaker will present them with a fifth wager of the same amount.
Those interested need to go to the bonus section and opt in for the promotion, then place four consecutive bets of the same amount. They enjoy unlimited freedom when it comes to choosing the games and with 10 different matches scheduled for each Premier League round, they shouldn't have problems in finding suitable ones. Unlike other promotions which demand players to wager before the match begins, this particular campaign focuses on the live markets.
Each weekday now triggers a bonus
There are also minimum odds to keep in mind and all the bets need to be placed at odds exceeding 1.40, with the risk free bet being awarded after the live bets are decided. Players are also supposed to opt in for the free bet and they need to play both the consecutive wagers and the bonus one during the weekend. This is the time of the week when most of the games are scheduled anyway, but with some of them taking place on Friday and Monday, this is an important thing to mention.
Players from United Kingdom and Ireland qualify for this promotion, which makes perfect sense given the fact that they are the ones who usually watch the games live. Every player can apply for a single bonus and opening multiple accounts is a surefire way of being excluded from this promotion and future ones. Participants are not limited to the single digit amount and if they have any intention of wagering more money they can do it without this affecting the eligibility for the free bets in any way.
The only difference is that if you spin a double digit amount or more, the maximum refund will still be capped at €5. It is only possible to place a single live single bet so those who are given a second chance, will need to make the most of this opportunity.
Other Sports