Make money by betting on your favourites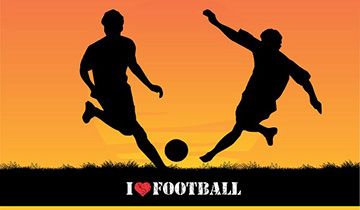 The vast majority of promotions running live over the Internet with major bookmakers are fairly restrictive and players need to follow strict guidelines. The terms and conditions are rigid and there is a single winning combination, with any trespassing making players ineligible for bonuses. Sportingbet runs the Who Are Ya?! campaign, which grants players a great deal of freedom and has two distinct payouts.
All those who have a real money account with the bookmaker can participate and all they need to do is to choose a favorite team. They will win a free bet if their chosen formation scores a goal in the first minute of the match, or if it gets eliminated on penalty shootouts in cup games. British teams are known to compete in many such competitions, so there will be plenty of opportunities for them to score early or to be eliminated as penalties.
Another reason to wait for the weekend
Each promotion starts on Friday at midnight and concludes seven days later, with all those who have wagered at least €10 in the previous game week qualifying. There is also the requirement of betting on events that have odds of 1.50 or greater and the promotion will continue throughout the 2014/15 football season. That's why, players are encouraged to jump on the bandwagon quickly to make sure they don't miss out on the free bet earned by their team before they sign up.
Each week, the free bets will be credited to the rightful winners, who should monitor their Sportingbet online accounts on Friday morning. The free bet will consist of the same stake as the average wager corresponding to the previous week, so those who are more active and bet larger amounts will receive more. Only single, double and accumulator wagers qualify for this campaign and void bets are excluded.
Will you settle for €50?
The maximum amount that a player can collect in the form of a free bet is €50 and they need to be wagered within the next seven days. Only the corresponding profits will be credited back to their accounts, while the stakes are subtracted and the free bets themselves don't count as eligible wagers. Those who wager at least €20 at odds of 1.50 or above between Friday 15th Aug and Sunday 24th May will enter the VIP raffle and will have a chance of winning ticket in the stands for the upcoming season.
Other Sports